Are you overly burdened with beauty products in your cabinet? And, the area underneath your sink is sort of like a black hole that you wish would just disappear? The good news is, you don't need a gazillion products for your skin in your daily beauty routine, so sayonara black hole!  In fact, according to Dr. Lancer, Beverly Hills-based renowned dermatologist, you only need three. Say what!?  His 3-step Lancer Method delivers visible and dramatic improvements in skin tone and appearance for that enviable "Lancer glow" that celebs like Kim Kardashian obsess over.
Included in the Lancer Method are an exfoliator, cleanser, and moisturizer. That's it! Below, find out more about each of the steps.
________________________
Beauty Routine: 3-Step Lancer Method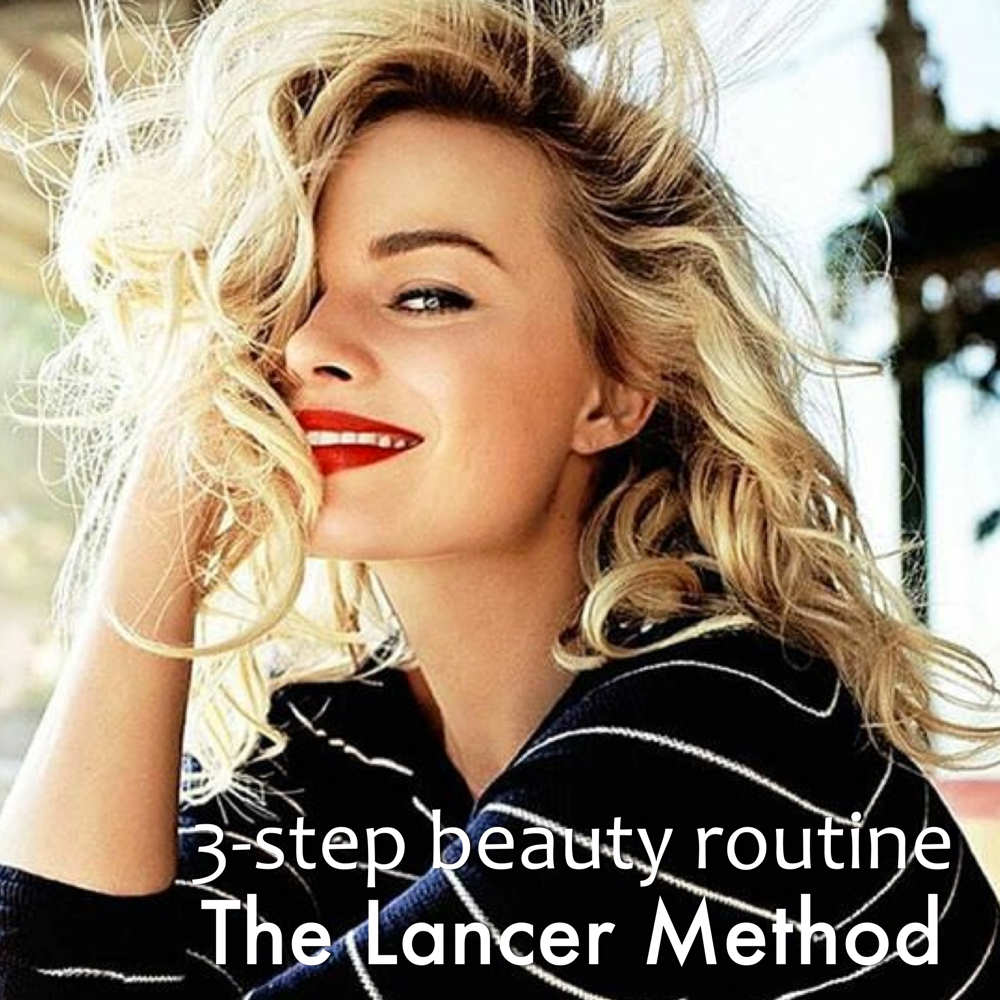 Step 1: The Method "Polish" – this is a gentle skin resurfacing treatment that boosts your natural cell turnover. Underlying cells are signaled to help produce fresher, younger-looking skin. After using just a dime size amount, skin will feel baby soft. Also, helps with removing makeup.
Step 2: The Method "Cleanse" — after exfoliating, wash face with this gentle, lightly foaming cleanser that is enriched with a rice amino acid complex (helps to cleanse skin without stripping natural moisture), moisture-rich hydrators, and skin soothing agents. It gently removes daily impurities and prepares skin to receive further treatments.
Step 3: The Method "Nourish" — this moisturizer is thick and creamy, but not oily, and leaves skin feeling refreshed and supple.  The potent, peptide-rich anti-aging treatment helps skin retain moisture and boost its oxygen level while aiding cell function. Skin is nourished for a visibly renewed, youthful glow.
[show_shopthepost_widget id="1126036″]
For more beauty and anti-aging tips, be sure to subscribe to our newsletter in the sidebar above.